| | |
| --- | --- |
| | Declaratory Orders and Rulings |
The Board may issue, upon request, a declaratory order or ruling as to the applicability of any statutory provision, rule or order of the Board. Declaratory orders and rulings have the same status as Board decisions or orders in disciplinary and enforcement proceedings.
Anyone may request a declaratory order or ruling by submitting to the Board a
Petition for Declaratory Order and Ruling
. Click
here
to download the form.
Jurisdiction of Origin Policy Statement
Ruling #2023-03:
Clarification of LAC Title 46:LXI Parag. 105(A) , Sub Parag. c. "the work performed in accordance with a system of engineering practices approved by a professional engineer duly licensed under the provisions of the licensure law."
Ruling #2023-02:
Whether a pressure vessel manufacturer (unlicensed private firm in LA) performing pressure vessel design calculations for a new pressure vessel should be PE sealing their calculations and drawings; and whether or not they should be licensed as an Engineering Firm with the State of LA.
Ruling #2023-01:
Whether the Board may list a professional engineer in a discipline other than the discipline in which the professional engineer has passed a National Council of Examiners for Engineering and Surveying (NCEES) principles and practice of engineering examination.
Ruling #2022-03:
Whether a professional engineer is required to seal and sign his as-built piping drawings for a project where (a) a permit is required by a governmental agency; and (b) he was not in responsible charge of the original underlying piping design work.
Ruling #2022-02:
Conflicts of interest
Ruling #2022-01:
Seal and sign documents in connection with a public water system
Ruling #2019-01:
A third party review of another firm's work
Ruling #2016-01:
Procurement of engineering services based on price proposal
Ruling #2015-01:
Setting monuments at intersecting property corners
Ruling #2014-01:
Use of the 'Structural Engineer' or 'SE' Designation
Ruling #2013-01:
Route surveys and determining location of boundary lines to be crossed by proposed right-of-way
Ruling #2012-03:
Meaning and interaction of the 120-day and 90-day periods relative to expired licenses
Ruling #2012-01:
Engineering firms preparing and issuing engineering documents to companies engaged in industrial operations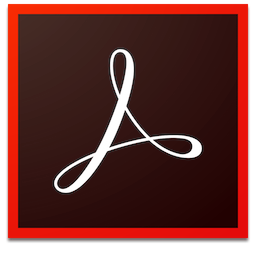 Click the icon to download the latest version of Adobe Acrobat Reader for free