THE LOUISIANA ENGINEER AND SURVEYOR JOURNAL
This publication is the official journal of the Board. It is sent to all licensees and certificants whose status is Active, Inactive or Retired. Along with other information we think would be helpful, each issue of the Journal will contain the following:
A message from the Chairman of the Board
Official notices of the Board such as changes to the law or rules
Information relevant to the regulation of the engineering and land surveying professions
Listings of new registrants
These documents are provided in Adobe Acrobat Portable Document Format (PDF).
Click on Adobe Acrobat Reader to download the latest version of Adobe Reader to view PDF files in your browser on your computer. If you experience any problems, try saving the file to your local computer and then open it on your computer.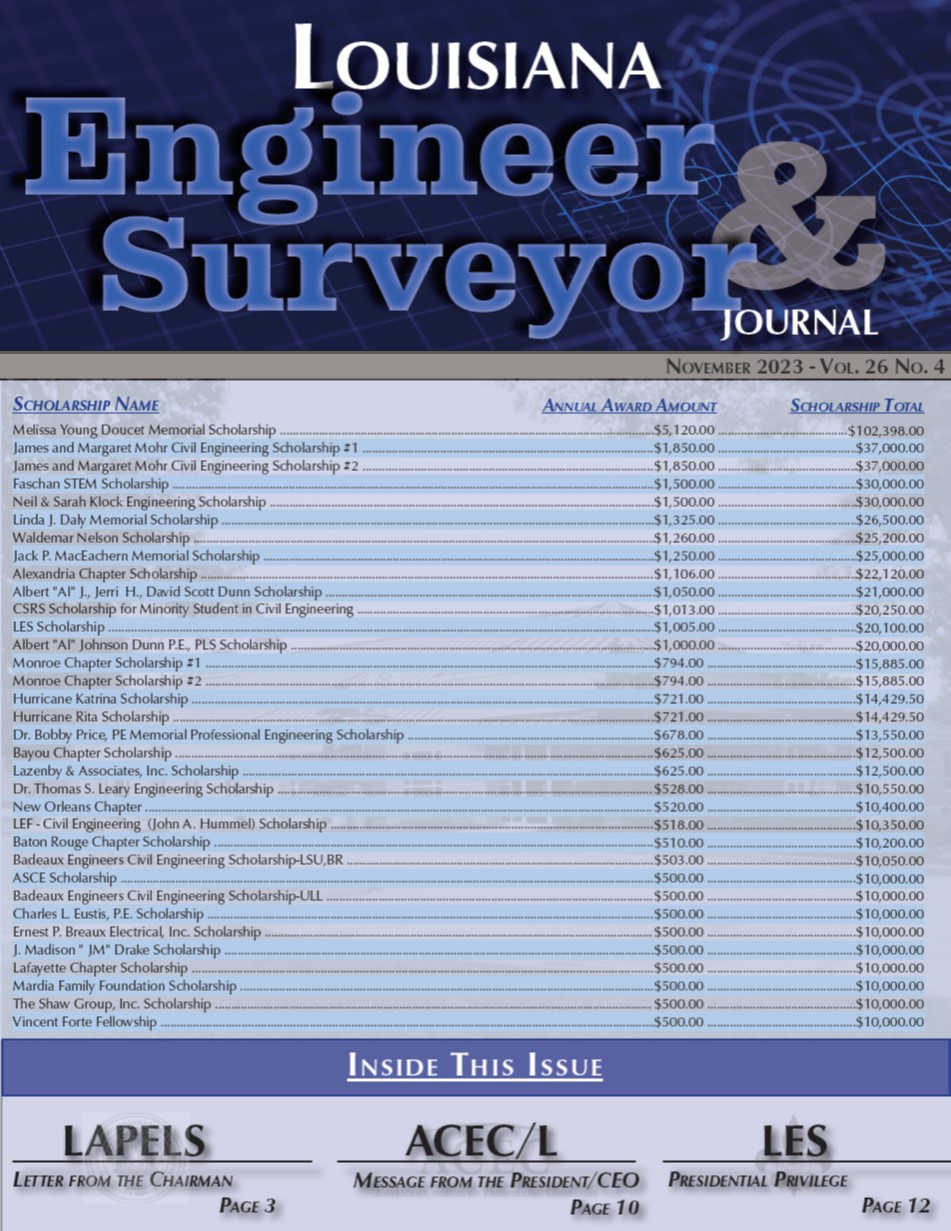 November 2023
Volume 26, Number 4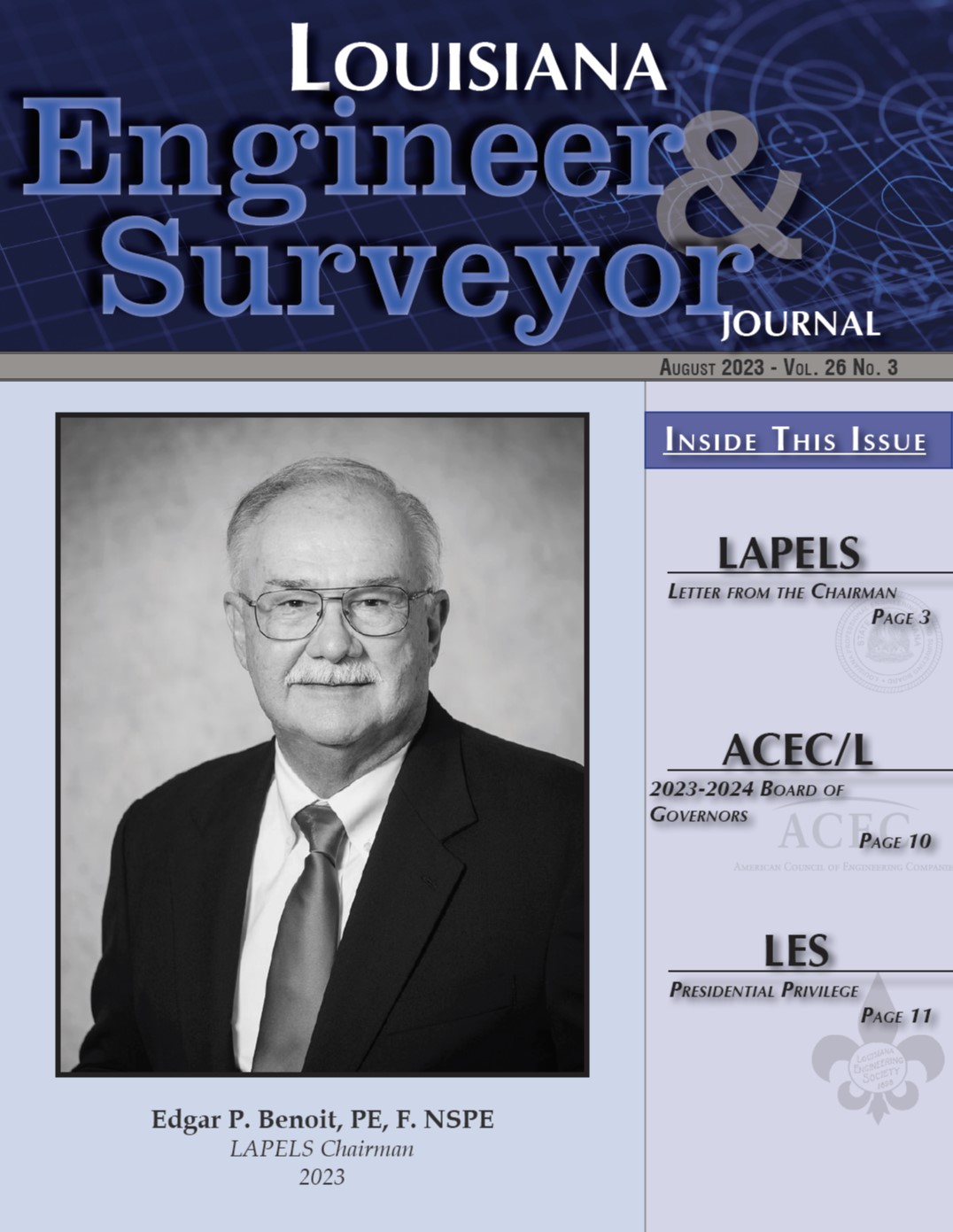 August 2023
Volume 26, Number 3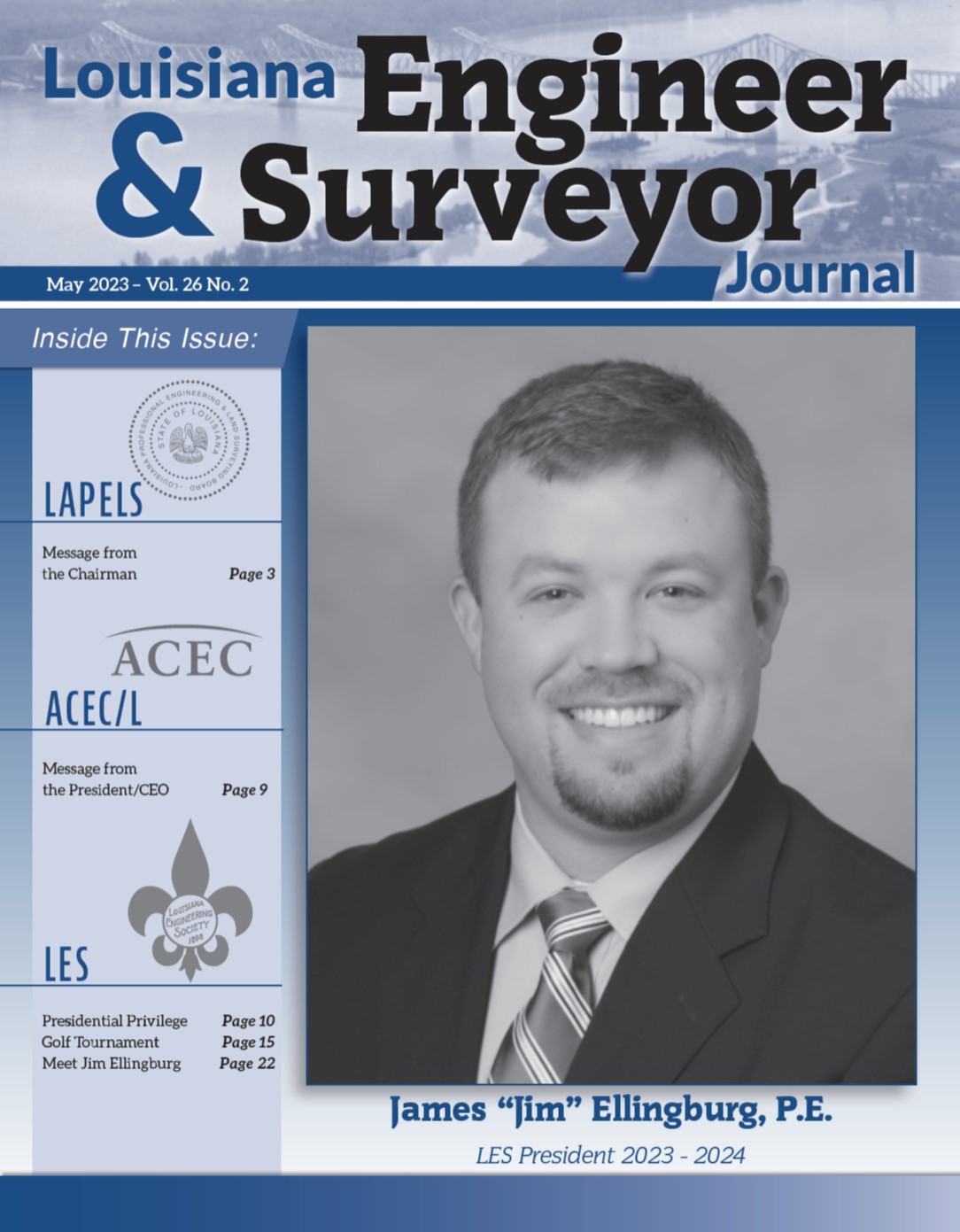 May 2023
Volume 26, Number 2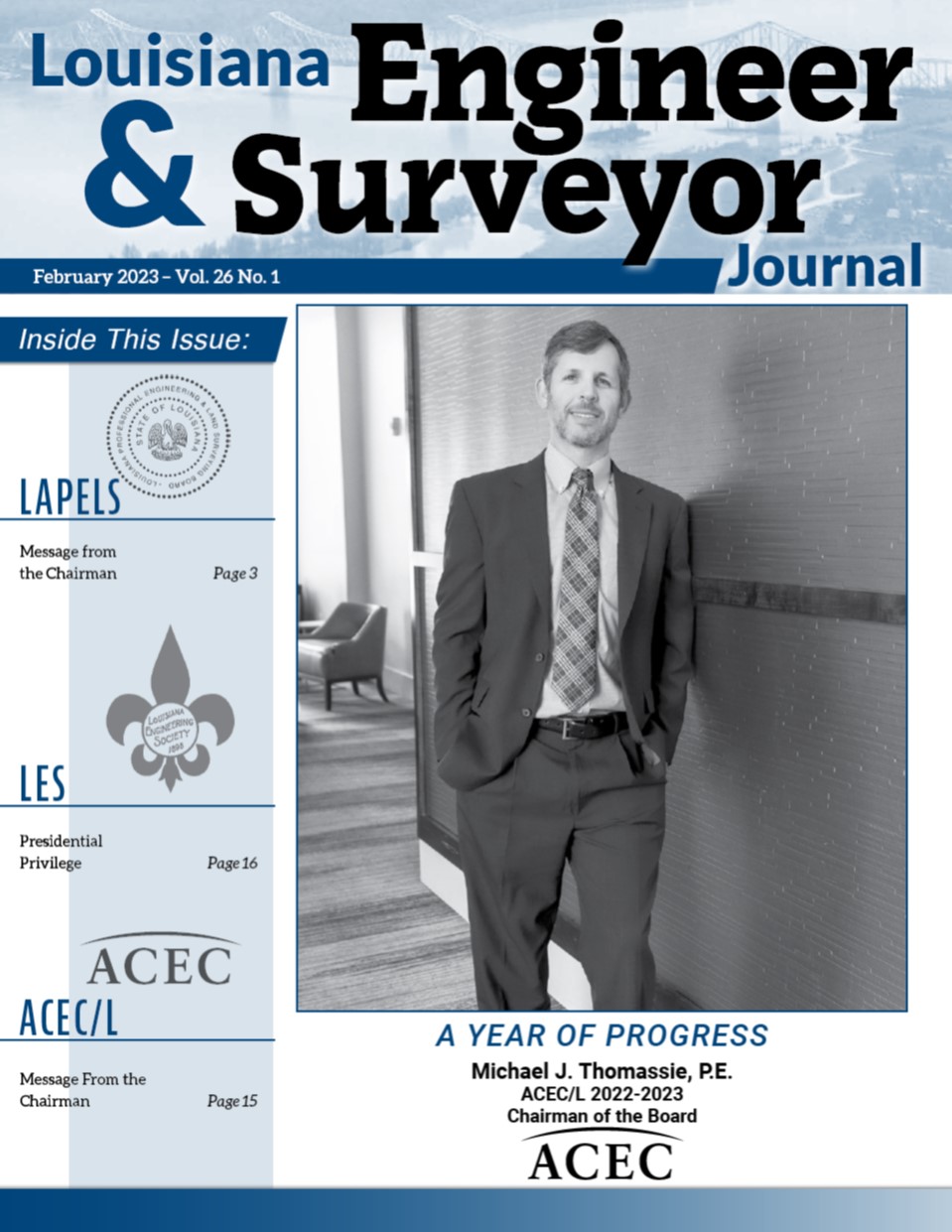 February 2023
Volume 26, Number 1
Click here
to access the Journal Archives
Click below to become a member of the
Louisiana Engineering Society
: